Jimmy Cliff -
The Harder They Come
(1972)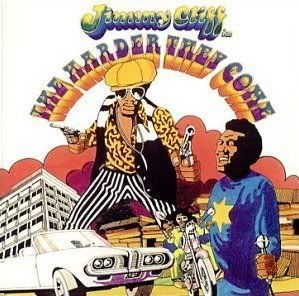 You won't find a better cross-section of rocksteady, vocal trio, rude boy, and reggae music than on this classic film soundtrack. Bob Marley fans will argue that he is the most influential reggae master of all time. This may very well be true, but this soundtrack is the master of all reggae records. The blending of styles is perfect, the music tight and groovy and the vocals are exquisite. This recording is timeless.
The Harder They Come
The Wailers -
Catch A Fire
(1973)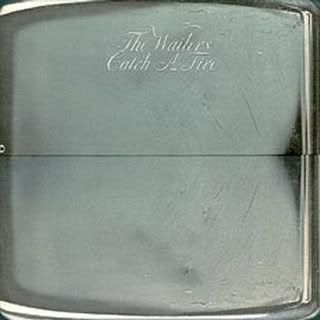 The Wailers' (Bob Marley, Peter Tosh & Bunny Wailer)
Catch A Fire
hit with the force of a revelation when it was released in 1973, and though Chris Blackwell tailored its sound with a rock audience in mind, the album was still unlike anything that had ever come down the pike. Even after everything that followed, and the cult of idolatry that formed around Marley, this remains soulful, message-driven music that goes straight to the blood. Utterly essential.
Catch A Fire
Lee Perry -
Kung Fu Meets The Dragon
(1975)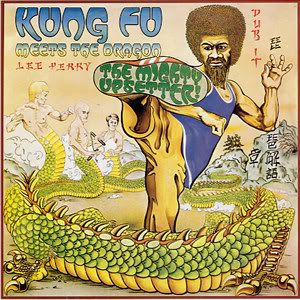 Lee "Scratch" Perry (aka Rainford Hugh Perry; aka The Mighty Upsetter; aka Pipecock Jackson; aka Super Ape) is the father of reggae's cousin, dub. He took elements and samples of reggae and, through a mixing process no one is quite sure of (echo chambers & tons of reverb), turned them into semi-psychedelic instrumentals, complete with tape effects and occasional banter from Perry himself.
Kung Fu Meets The Dragon
Burning Spear -
Marcus Garvey
(1975)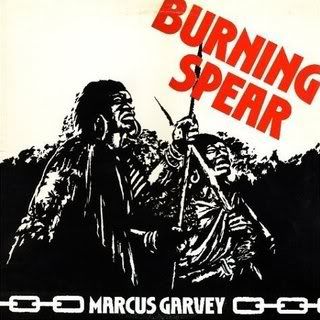 Although this is not Winston Rodney aka Burning Spear's first album (he released two albums on the Studio One Label before this) it is the one that busted through the Jamaican market and went international. It's, in my opinion, his best album.
Marcus Garvey
(password: villanz)
Twinkle Brothers -
Rasta Pon Top
(1975)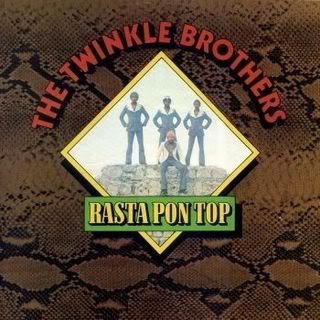 Their best and near widely known record, a rasta-infused, roots-heavy demi-masterpiece that included soul and church doctrine vocal stylings inside the deep grooves.
Rasta Pon Top
The Upsetters -
Super Ape
(1976)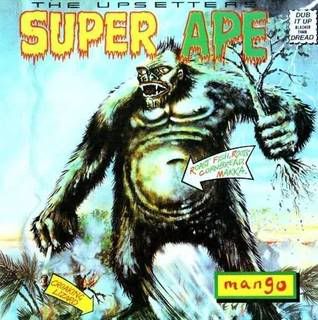 This is classic dub driven by one of the original masters, Lee "Scratch" Perry, whose mad genius molded the collective entity known as the Upsetters (his studio and/or backing band). It's often hard to tell whether a given album is an Upsetters album or a Perry album, but Perry's fingerprints are all over this one, from the zany cover to the slow, heavy bass and African drums that permeate it.
Super Ape
The Abyssinians -
Satta Massagana
(1976)
There is a heavy spiritual vibe in the vocals of the Abyssinians. The trio were blessed with some of the most gorgeous three-part harmonies in all of reggae. The music is heavy 1970's Roots Reggae, played by Reggae's top musicians. Lot of easy skanking one drops, horn themes on this one.
Satta Massagana
Bunny Wailer -
Blackheart Man
(1976)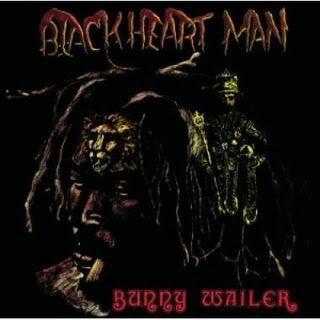 Following Bunny Wailer's 1973 departure from The Wailers, he spent three years retired in the Jamaican countryside before returning to the recording studio. The result was the triumphant
Blackheart Man
, featuring a number of legendary Jamaican musicians including the Barrett Brothers (Carlton and Aston), Robbie Shakespeare, Skatalite Tommy McCook and former bandmates Marley and Tosh.
Blackheart Man
Peter Tosh -
Equal Rights
(1977)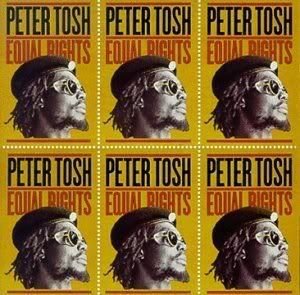 Even though
Captured Live
might be Tosh's greatest recorded gift, this 1977 studio album was his best, by far, away from the stage.
Equal Rights
opens with two great salvos, "Get Up, Stand Up" and "Downpressor Man," both of them politically unequivocal in their support, aptly, of human rights and political equality. In his post-Wailers days, Tosh seemed ever in dialogue with his conscience and his obsession with Bob Marley's fame.
Equal Rights
The Congos -
Heart of the Congos
(1977)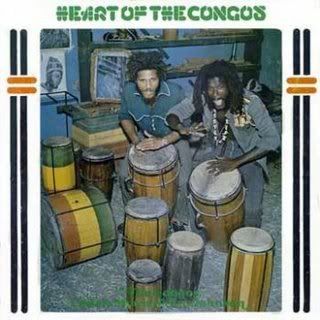 No reggae album more obscure than the Congos' (airborne falsetto Cedric Myton and tenor Roydel Johnson)
Heart of the Congos
is as rich, and no richer album is as obscure. Yet another child spawn from "Scratch" Perry's Black Art Studio and easily one of his best.
Heart of the Congos
Augustus Pablo -
King Tubbys Meets Rockers Uptown
(1977)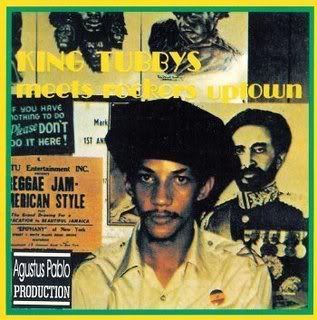 Deep deep bass, tight springy drums, sharp guitars, and the evocative melodica of Pablo drifting in and out on waves of delay, mysterious ambience, cross-talk, reverb, and the tightest playing - all dubbed within an inch of its life by King Tubby. One of the best dub records of all time.
King Tubbys Meets Rockers Uptown
Culture -
Two Sevens Clash
(1978)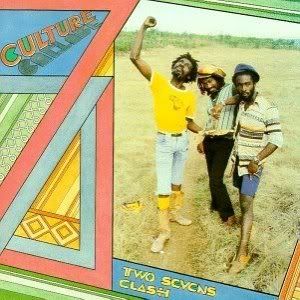 Culture's most influential record was based on a prediction by Marcus Garvey, who said there would be chaos on July 7, 1977, when the "sevens" met. With its apocalyptic message, the song created a stir in his Caribbean homeland and many Jamaican businesses and schools closed their doors for the day. Prophecy aside, this is a roots reggae classic.
Two Sevens Clash